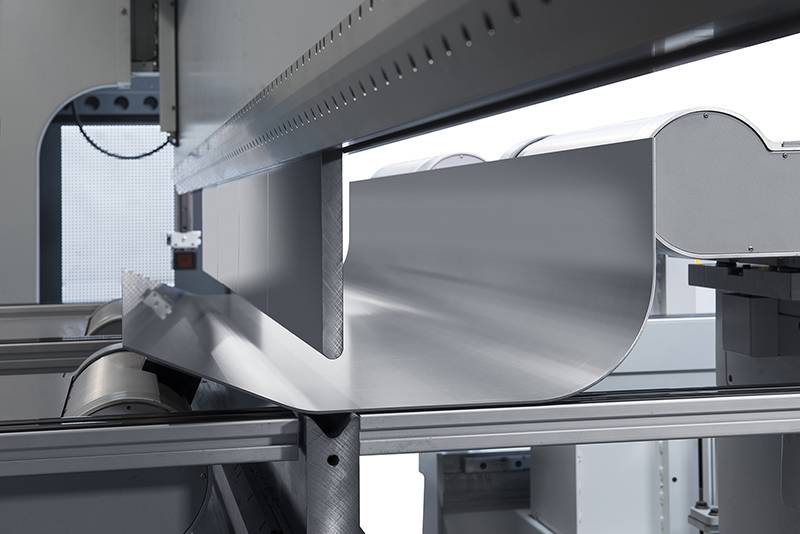 Bending of metal sheets on press brake
We offer press brake processing on CNC press brake LVD PPEB EFL 220 or LVD PPEB EFL 80 (turbo).
Both presses comprise a stable frame consisting of two side pillars, base plate, and lower and upper connection component. All the components are firmly welded and form jointly a solid machine frame for excellent bending of metal sheets. The motion is provided by a hammer driven by two mutually coordinated linear hydraulic motors.
The LVD machines are provided with active laser bending detection that makes them very accurate also when thickness of the metal sheet being bent varies. The machines are provided with Willa die clamping, automatic sag elimination, and positioning by electrohydraulic system. Naturally, graphical simulation, data transfer of components from CAD systems, etc., are included.