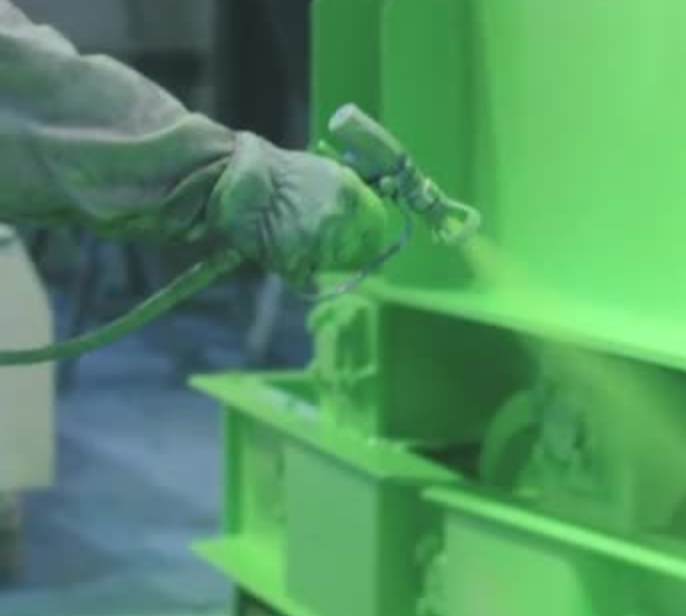 Wet painting
"Wet paint shop"
We offer surface finishing operations in new "WET PAINT SHOP".
Travel profile of spraying box is: width × height – 3,500 × 3,000mm. Spraying box length is 10,000mm. High-speed paint application with electrostatic application available. Various solvent-based paints may be applied (synthetic, dual component, and more).
Prior to painting, all parts are degreased by hot water (WAP) and phosphatization. Combined operation, manually. If blasting is required, we may offer the service in our blasting box.